Would you like to surprise your future husband on the wedding day? Surely you have been already thinking about something.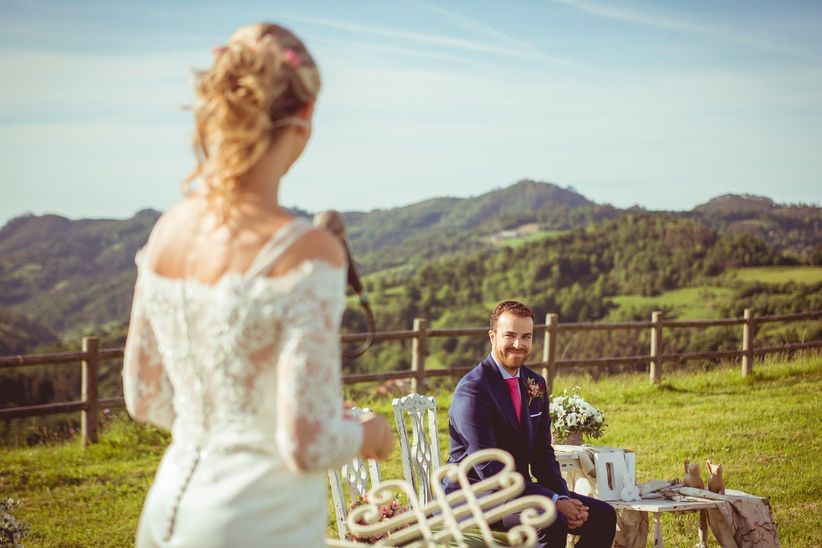 There are many times when you surprise your partner with a special detail or an unexpected gift, either before the ceremony or during the party. While the wedding songs sound or when you distribute the wedding details. The most important thing is that it is something only for him, that especially excites him and reminds him how much you love him.
Breakfast in bed
The last breakfast as a bachelor has to be held in high regard. You can hire a catering or a specialized service at home. So when you wake up you will find a fantastic breakfast with a precious note of yours.
Prepare a video of your love story
Make a video with pictures of your love story, add texts and recorded voicemails. If you do it in advance, take the time to think about the songs for the wedding video.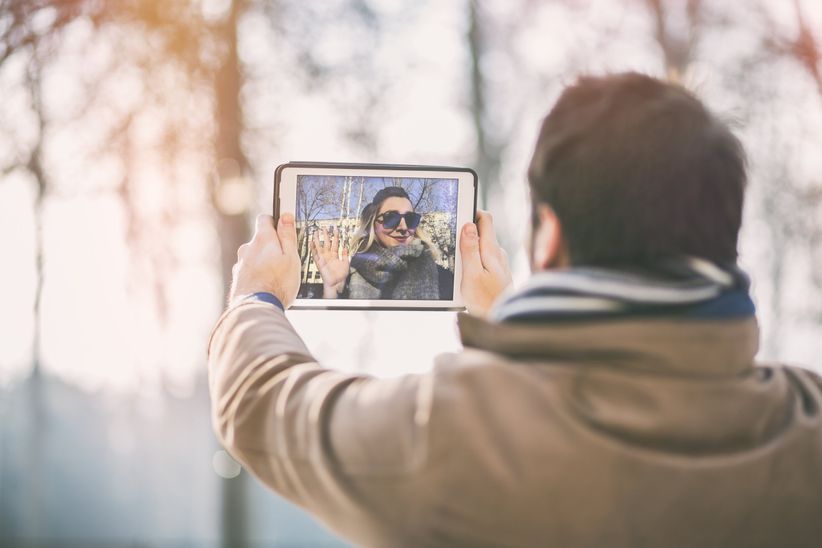 Dedicate a banner
This fun idea can make you more bearable waiting at the altar, while you have just put on your lace wedding dress and you are on the road accompanied by your godfather. Ask your bridesmaids or your friends to show your boyfriend with banners that will convey your message. "Wait for me, you'll never have to do it again." Or "From today my mission is to make you the happiest man in the world."
Write a book or dedicate a photo album
This gift is very special for lovers of books. If you are one of those who have exchanged many emails, mobile messages or letters during your relationship, it can be a fantastic idea to collect all that romantic stuff in a notebook or a book.
Inspire yourself in the crafts you used in the homemade wedding invitations that you sent only to the children of your families. You could present the book or the album with that same style. And if writing a story is a lot for you, you can make a photo album with romantic comments and phrases that you like.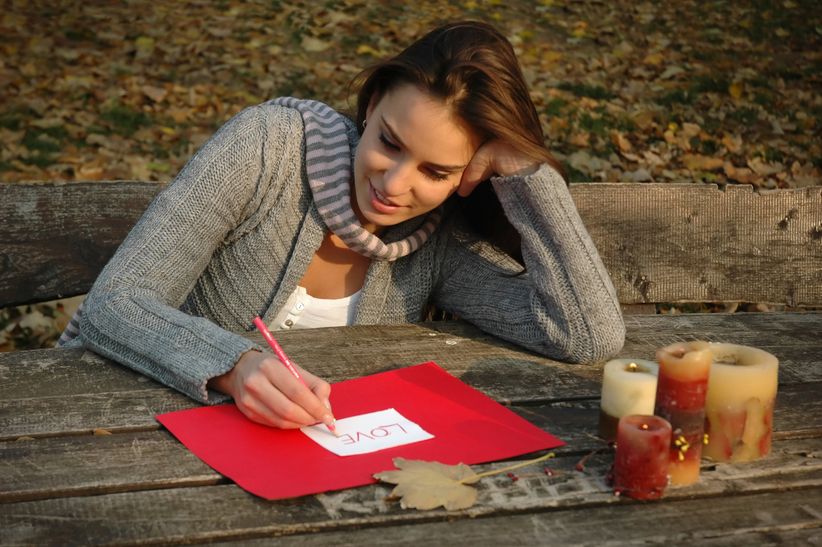 Ask the chef to cook his favorite dish
Keep it a secret. Even if the banquet includes a closed menu, it will not be difficult for you to ask the chef to prepare your boyfriend's favorite dish on the day of the wedding.
Prepare your favorite songs!
Another option is to prepare a CD with your favorite songs, those that remind your and those that have been part of your love story. In addition, you can then give that CD to the guests or transform it into the soundtrack of your wedding. There is nothing better than good background music as you prepare to take the big step.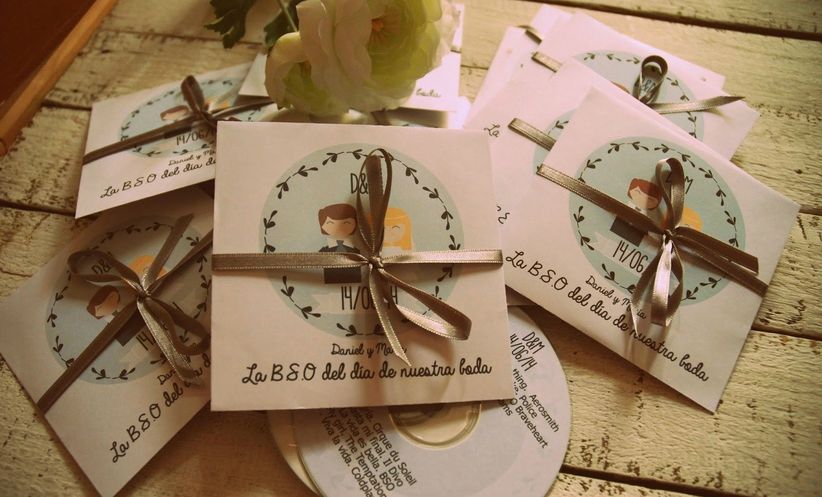 Write a letter
Write a letter where you tell him everything you feel now before the wedding arrive. Hide it somewhere in the house and give clues that will allow you to reach it. When your boy gets up in the morning, give him directions to find the first clue and start the game. This will relax you a little.
Surprise him at the end of the ceremony
It does not have to be very expensive. You know you love sports cars or you dream about a vintage convertible. If your boyfriend likes cars, rent one that he likes very much for that day and he has always wanted to drive. It will take a huge surprise and a great joy.
If you put any of these ideas into practice, you will not be able to avoid walking towards the altar with a half smile. Surely you will be imagining the surprise image when he receives his gift. And while the day is coming, sure to come up with many original wedding ideas!